Part 102
In New Zealand, CAA Part 101 is a set of rules that underpins the operation of unmanned aircraft, rockets, kites, gyro gliders and parasails. The rules are applicable to everyone flying drones in the country.
Part 102 certification provides the opportunity to relax some of the restrictions of Part 101, which is referred to by CAA as granting the privilege to operate outside of Part 101.
A Part 102 Unmanned Aircraft Operator certificate signifies a level of quality, excellence, and adherence to the rigorous CAA standards.
While there were 15,322 drones being used for business or scientific purposed back in 2020 sourced from the CAA New Zealand Drone Research report, there are only 151 organizations in New Zealand that are Part 102 certified. This number includes all type of organizations such as universities, Fire and Emergency New Zealand, research institutes, New Zealand Police.
Back in 2019, we started working towards the process of obtaining our Part 102 certificate. One of the most important parts of the process is to prepare the Company Exposition to submit to CAA in conjunction with other documents.
The Part 102 Exposition is a document that defines the way the company is going to operate with UAVs, and how we will mitigate risks associated with flying outside Part 101. Procedures, training programs, aircraft maintenance and safety management are included in this document. As a part of this process we set up a drone management system to track pilots' training, flight time, usage of our aircraft and maintenance.
In March 2023, Cheal became a CAA Part 102 Company. All our flights are done in accordance with our Cheal Unmanned Aircraft Operator Manual and CAA rules.
Our Part 102 certificate allow us to:
Operate within 4km of uncontrolled and controlled airfields
Flying over people at construction sites without prior consent
Flying over property without prior consent
Flying in Low Flying Zones
Flying unshielded at night
Flying with extended visual line of sight
Why hire a Part 102 drone operator?
As a Part 102 Certificate organization, we have procedures in place to perform safe UAV operations without creating hazards.
UAV Surveys
Cheal has been an early adopter of this technology. Flying drones since 2017, we have developed efficient workflows and a robust QA system that allows us to create accurate datasets.
We have a fleet of aircraft with different capabilities, including a RTK LiDAR system with triple return, that allow us penetrate vegetation and obtain ground levels.
Experts in point clouds – Ex. Combination with other methods.
Benefit of using UAV to the clients
SAFETY FIRST
Survey of hazardous or inaccessible areas remotely
We no longer need to access difficult locations and can choose easy and safely accessible locations for the check points required for processing and QA
FASTER AND RICHER DATASETS
We can create superior deliverables that are compatible with other softwares such as GIS and CAD systems
We can cover expansive areas in a day of flying, making the process of capturing data faster compared to traditional methods, capturing up to 480,000 pts per second
All data can be collected in a single visit – "do it once, do it right"
Richer data sets compared to traditional methods
–  1cm/pixel resolution orthomosaics
–  Approx. 200 points/m²
Capturing data in inaccessible places, including places with vegetation
Accurate data
Ability to recreate the reality more accurately 2-3cm grid with an UAV vs 15 m grid with traditional methods
3d visualization that provides for better discussions and decision making
Data type: Orthomosaic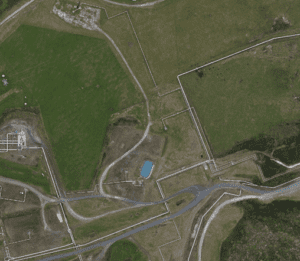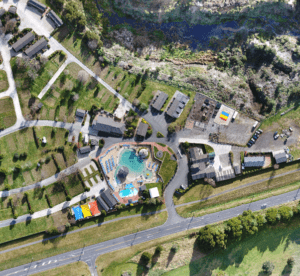 Oblique photos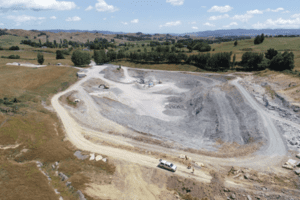 Point Cloud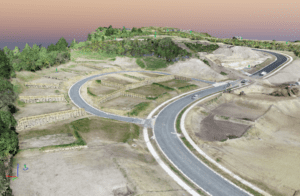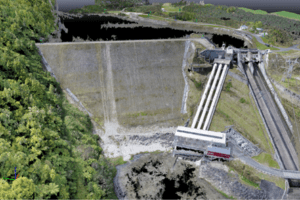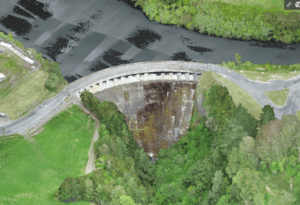 Digital Models (DSM & DMT) and 3d Textured mesh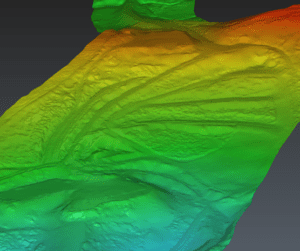 Contour lines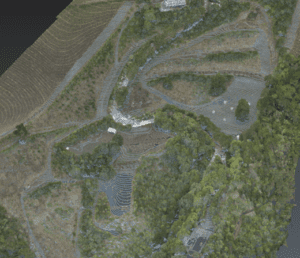 Where can this technology be used?
Land Surveying / Mapping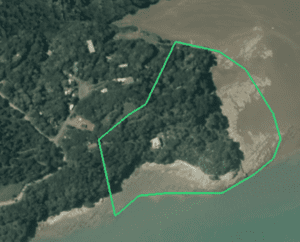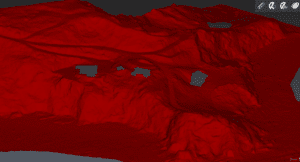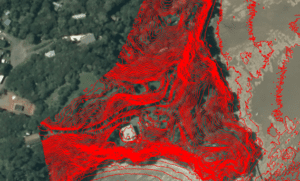 Land Management / Planning
Precise/Volume measurements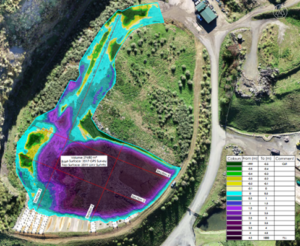 Stockpile measurements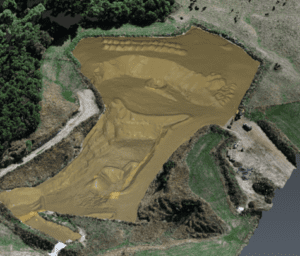 Slope/Erosion monitoring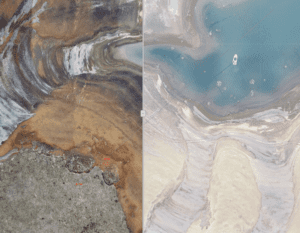 Vegetation maintenance in power lines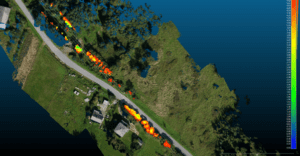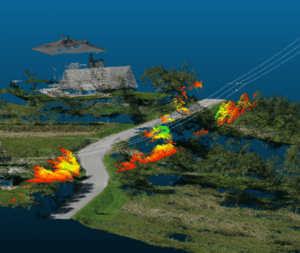 Roof/Structure Inspections